shichigoro-shingo collaborated with "Black Milk Clothing" which is popular brand of leggings in Australia.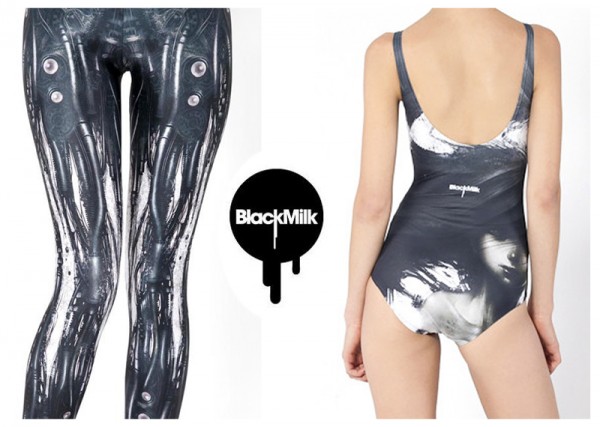 One each of swimsuit and leggings was put on sale this time.
The swimsuit printed with "kami-kaze", but the leggings printed with original artwork that I drew for Black Milk.
These are sold on the website of Black Milk now, but I'm glad if these are imported to Japan :)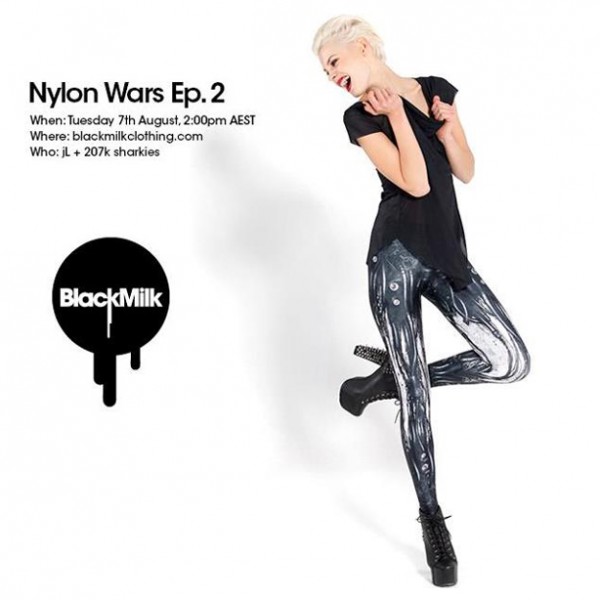 Mechanical Leggings
In a world where biomechanical creatures rule the world and humans are being hunted toward extinction, the only way to survive is to blend in. During The Nylon Wars, an alliance between an Australian designer and a Japanese artist resulted in these mechanical leg coverings; these leggings have saved untold lives.
Original artwork by Shichigoro for Black Milk Clothing.

(via: Website of Black Milk)
Mechanical Leggings (Black Milk)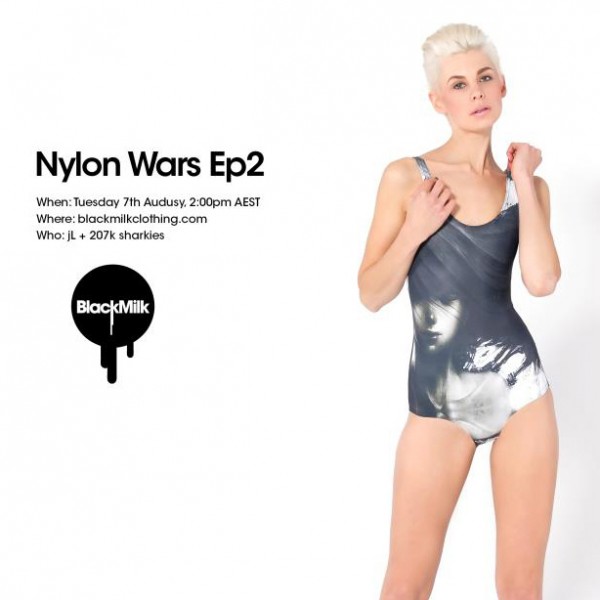 Mecha Girl Sad Swimsuit
During the Nylon Wars this young mecha girl fought on the side of the Sharkies. No one knows exactly what she sacrificed, but whenever a glimpse is caught of her these days she looks sad like this. Pay tribute to her struggle by wearing her on your torso.
This swimsuit is a collaboration between Black Milk Clothing and artist Shichigoro.

(via: Website of Black Milk)
Mecha Girl Sad Swimsuit (Black Milk)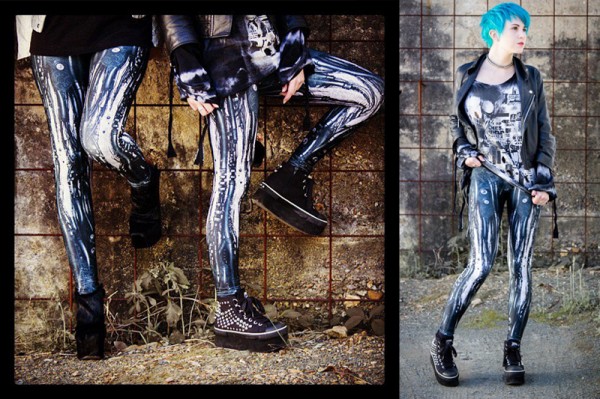 I drew artwork of the leggings with tubes and gears because it was requested a mechanical artwork.
I'm glad if people who purchased goods is using and liked it :D
Black Milk has more interesting collaboration goods with video games such as Tetris, movies such as Star Wars, arts such as Escher and Klimt, and the universe photos of NASA.
Please check it, if you are interested.