I got contacted by Skateboarder in Germany that want to use "red line+" on his skateboard, and got a photo of finished board from him.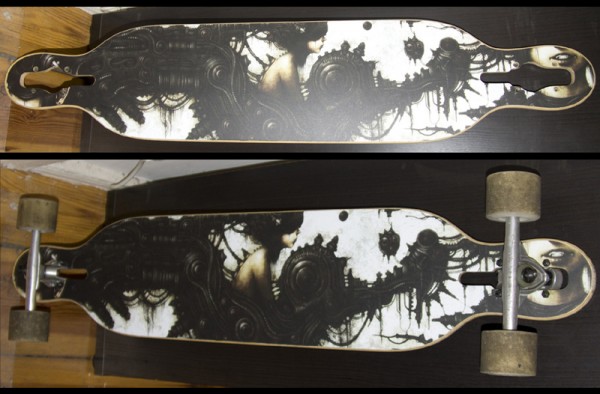 Amazing workmanship! Cool :D
And featured graffiti and some tattoos.
It's various tattoos.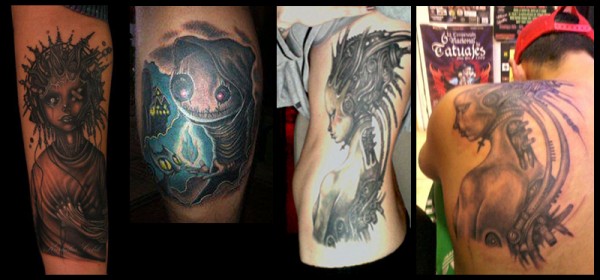 It seems that overseas people get freely to a tattoo. (Maybe, Not many Japanese who have a tattoo.)
I'm very glad that are used my artwork as a tattoo design that may last for a lifetime.
I hope that they spend happily a long time with their tattoo. :)
It's a graffiti.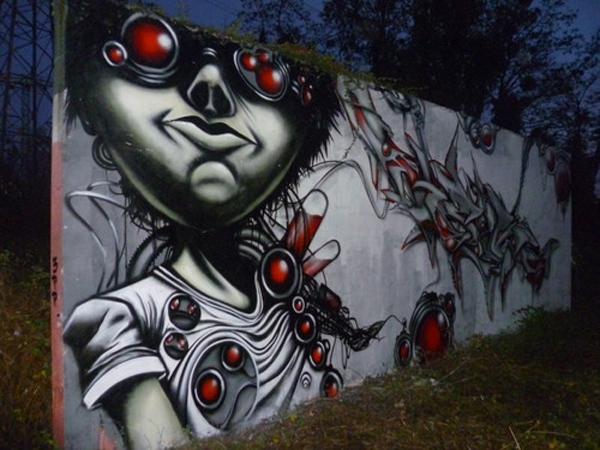 A boy of "kikai boy" that is arranged nicely, keep standing on an open space.
I don't know what country there is it in, but I want to see the real thing :)
I'm glad that my artworks are used to private things in various forms in various countries delightfully.
Thanks to everyone in the world! :D:D:D