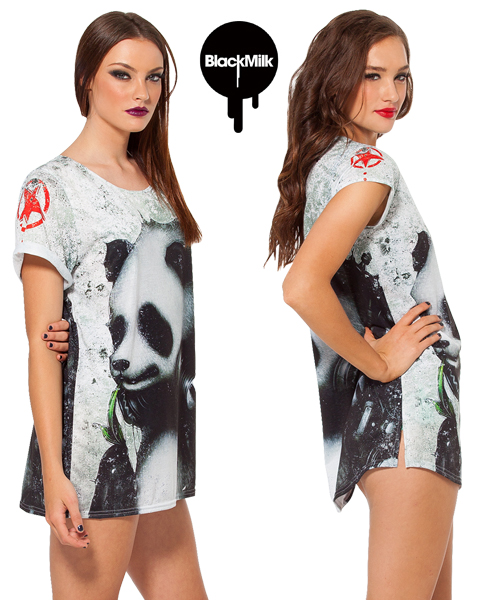 The Black Milk which is a popular brand in Australia, is launching collaborative goods for NEW YEAR.
Men's & Women's T-shirts printed with "panda-01" are put on sale as PRE SALE tihs time.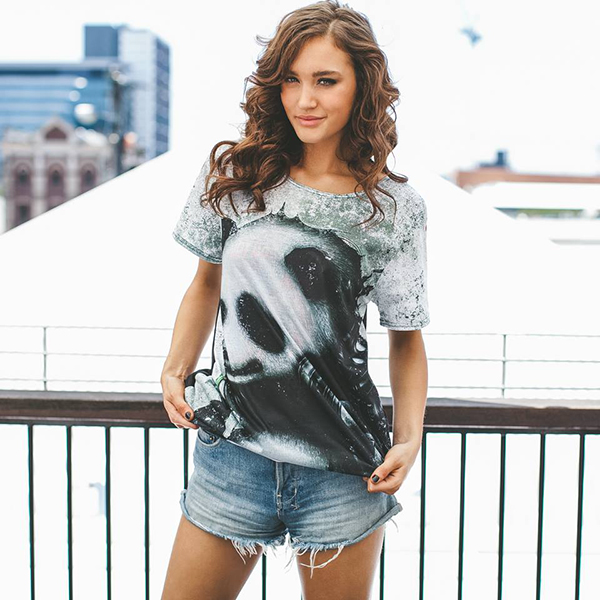 Beats by Panda
DJ Panda is now taking requests, he promises to drop the bass and keep the party pumping.
WKND PRE SALE DEETS: Available 9am (AEST) Friday 31 January to 9am (AEST) Monday 3 February. We aim to ship orders by Friday 14 February.
Please note: If you bought other gear in the same order as a PRE SALE piece, your entire order will be put on hold until the PRE SALE item is ready to ship.
Sizing note: The BFT is cut to be oversized, like you just stole it out of your boyfriend's closet, so we recommend sticking to your usual size :)
Composition: 100% Polyester
Washing: Cool Hand Wash.
Artist: Shichigoro for Black Milk Clothing
Made in: Australia

(via: BlackMilk's Website)
It seems to be a limited time from 31 January to 3 February as a presale.
If you are interested in it, please check it. :)
Beats by Panda Boy Friend T-shirt
Beats by Panda BFT (BlackMilk) 

Beats by Panda Girl Friend T-shirt
Beats by Panda GFT (BlackMilk)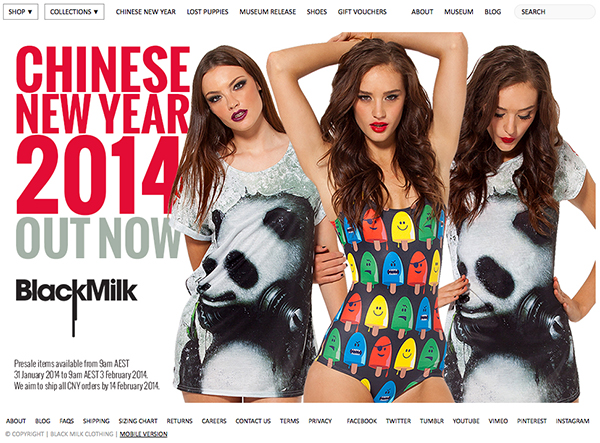 The Key Visual Image of BlackMilk's Website is like this now.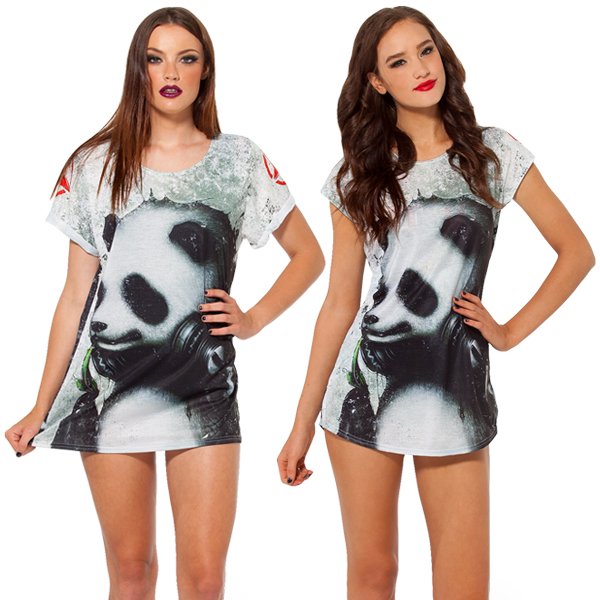 Website and Facebook of Black Milk.
blackmilkclothing.com


Black Milk Clothing (facebook)