The timetable that guest musicians, DJs and a sword performer will perform at reception party for JUNK LAW x shichigoro-shingo Collaborative Exhibition "-70°C" which will open on Sunday 20th Sept. at Hoshizukiyo was decided.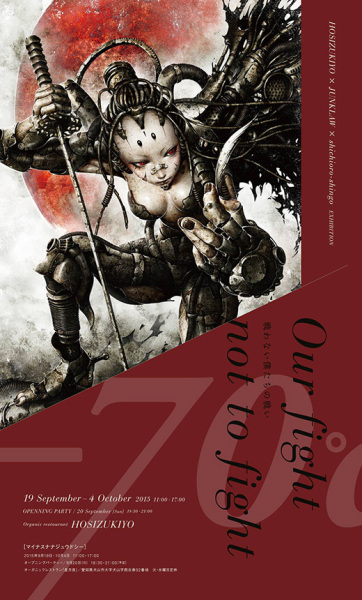 "-70°C"
Main exhibit: shichigoro-shingo x JUNK LAW
Reception Timetable:
6:30pm – Start
6:30 – 7:00pm  DJ ASANO
7:00 – 7:30pm  Kaori Kawabuchi (KAO=S) / Sword performance with DJ MULTI
7:30 – 8:00pm  Chieko Matsuki (Pirokalpin) / Acoustic Live
8:00 – 8:30pm  DJ ANDY ☆ IDOL
8:30 – 9:00pm  PETA (GARLICBOYS) / Acoustic Live
9:00 – 9:30pm  DJ MULTI
There is a possibility that a timetable may be modified.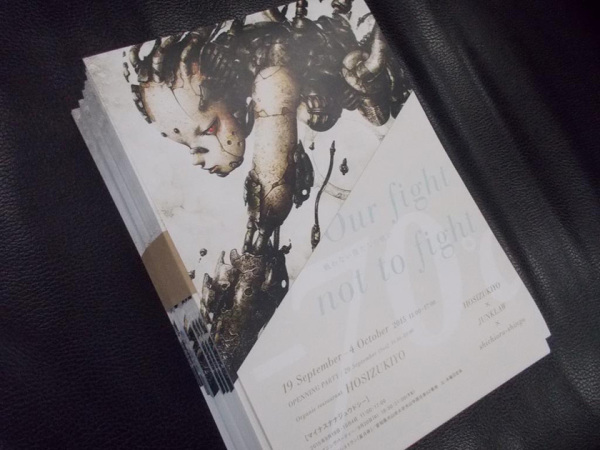 Incidentally, my exhibit list is something like this.
A1 size art board x3, A3size art board x10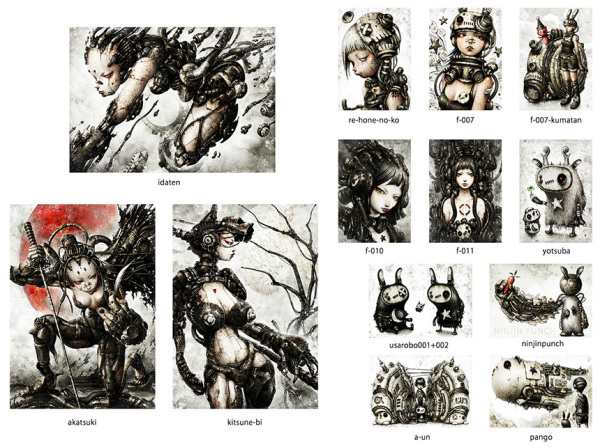 shichigoro also will participate, so we are looking forward to meeting everyone! :)
Please Check the following related post about this exhibition.