The artwork of when shichigoro-shingo did a live drawing using CLIP STUDIO PAINT in ASIAGRAPH2015 at National Museum of Emerging Science and Innovation "Miraikan"  from Thursday, October 22 to Sunday, October 25 has been edited to the video.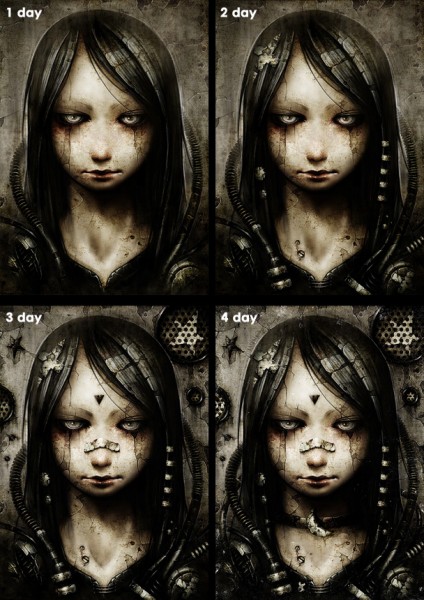 Mainly the work for about 5 hours on the first day starting to draw from rough has been edited to about 30 minutes, and the work on other three days has been edited as cut images.
If you are interested in it, please watch this video.
shichigoro-shingo Live drawing with CLIP STUDIO PAINT