"a-un" and shichigoro-shingo's comment are published on the Art Gallery of CLIP STUDIO PAINT's Website.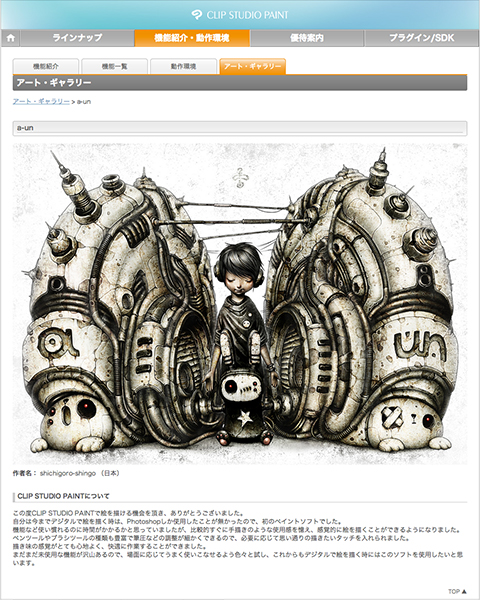 a-un (CLIP STUDIO PAINT) 

 (Japanese text)
"CLIP STUDIO PAINT" is the Painting Software for illustrations and manga that the Japanese graphics software company CELSYS, Inc. has developed.
shichigoro-shingo is drawing illustrations by using CLIP STUDIO PAINT recently.
For now, There are the following language's sites and "a-un" is published on the Gallery page of each site.
English: http://www.clipstudio.net/en/ 


繁體中文: http://www.clipstudio.net/tc/ 


Français: http://www.clipstudio.net/fr/ 


Español: http://www.clipstudio.net/es/