shichigoro-shingo's solo show "USAROBO NO IRU TOKORO" (The place where Usarobo lives.) will be held at "Loft Project ETAGI" Vitrina 2 (Пространство Витрина 2) in Saint Petersburg, Russia from Tuesday, 17th November 2015. Loft Project ETAGI is the largest art space in Saint Petersburg.
And the Opening Party will be held on monday, 16th November.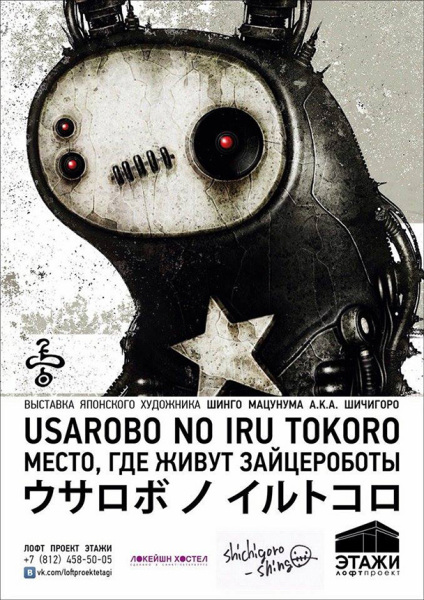 This exhibition is part of a project focused on the development of cultural activities beyond the language barrier of the Japanese and Russian.
And 39 pieces of shichigoro-shingo's artworks will be exhibited.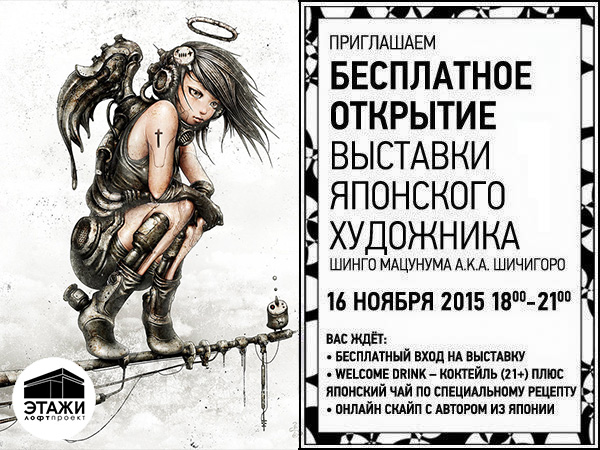 shichigoro-shingo will participate in the Opening Party by Skype.
Solo exhibition "USAROBO NO IRU TOKORO"