Made the art book towards Design Festa vol.35 in May.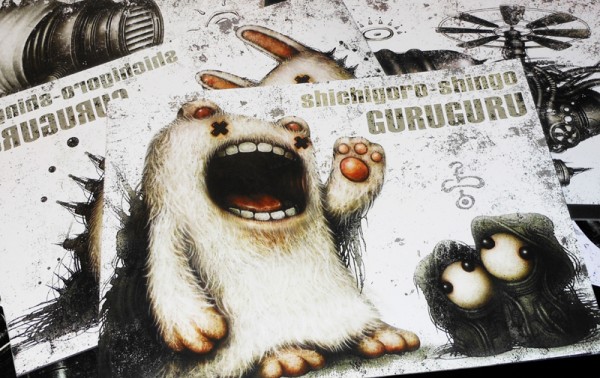 The title is "GURUGURU".
Contents are like this.


A4 size (color / offset) and published 18 artworks including front and back cover.
COVER kuma-kinocom
01 plug
02 kuru kuru
03 fan head
04 toys
05 toys-2
06 kikai-kikai
07 bee…
08 kikai boy
09 kikai boy-2
10 kikai to wakaba
11 kikai no tenshi
12 kikai to obake
13 picnic
14 usagi-kikai
15 kami-kaze
16 crown
BACK kuma-robo-usagi
This is sold only in Japan now.
We may sell it at our website someday…
If you want to buy this book, please contact us by E-mail.