shichigoro-shingo's illustrations are being used for a TV CM of Mode Gakuen which is college of fashion and beautician in Japan, from April 2015 to March 2016.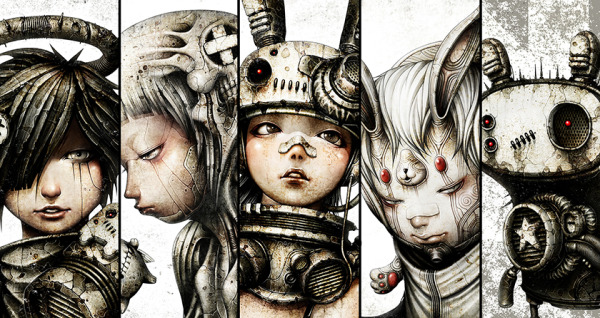 You can watch this video on YouTube.
Tokyo Mode Gakuen TVCM 2015 "Make The Mode"
The amazing motion graphics was made by Maxilla which is a creative video production company in Japan that undertake a lot of great work in terms of music videos and commercial videos.
The impressive awesome music that stays in one's head was made by AA= (aaequal), which is solo project by Takeshi Ueda (Wikipedia(En)

) who is a member of The Mad Capsule Markets, and a female vocalist "JM-0.8".
I am really glad to hear that He made this song while looking at my illustrations.
Other than a TV commercial, publicity posters are displayed in a train and around college in Tokyo, Osaka and Nagoya.
Please check it! :D
Mode Gakuen
www.mode.ac.jp

Maxilla
maxilla.jp

AA=
www.aaequal.com