shichigoro-shingo's works are published in "DZ Magz issue #9″.
DZ Magz is an E-magazine of Visual Art and Design by DZ E-Magazine Indonesian Graphic Art Community based in Indonesia.
I'm glad my work is used in the cover and the back cover.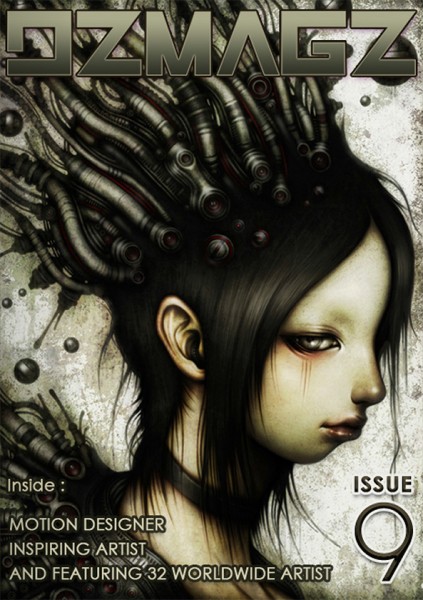 This is a free download magazine. There are PC version and Mac version (OSX10.4 or earlier).
Please download DZ Magz issue #9 from here. #9 is at the near bottom of the page.
Download DZ MAGZ Edition

When you open it after downloaded, it's displayed in a full screen. (ESC key: [Mac] Adjustable screen: [Windows] close screen) You can also choose a background image, a theme color and music on/off.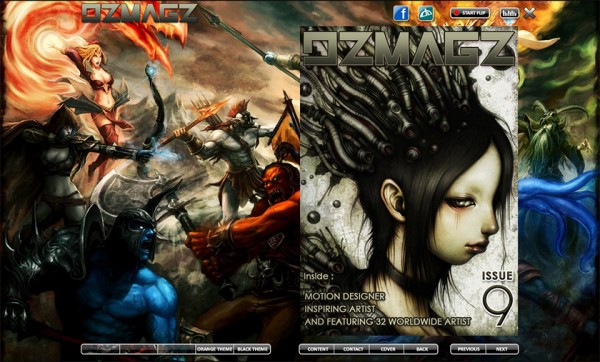 They are appeared in 10 page spread.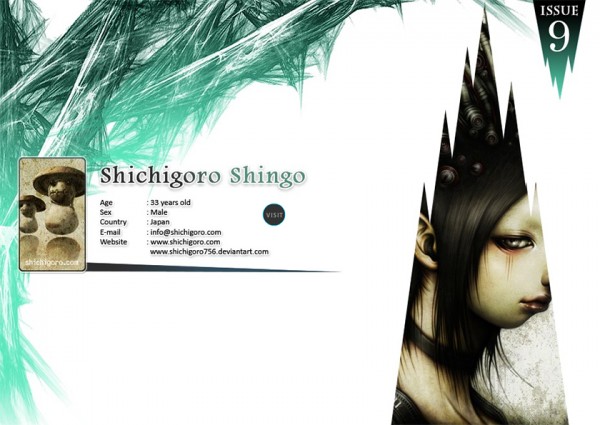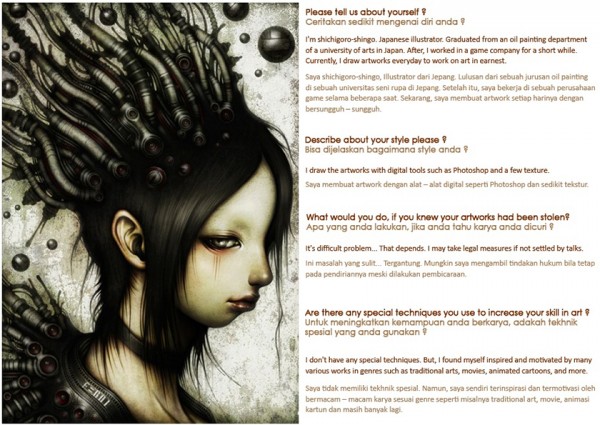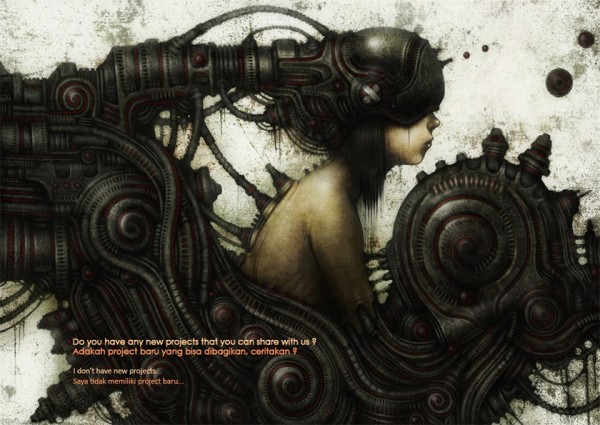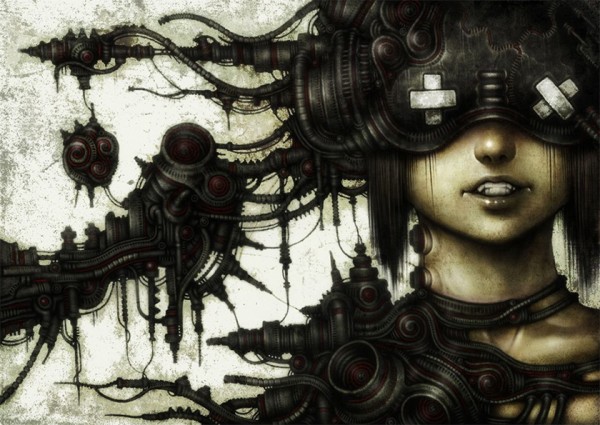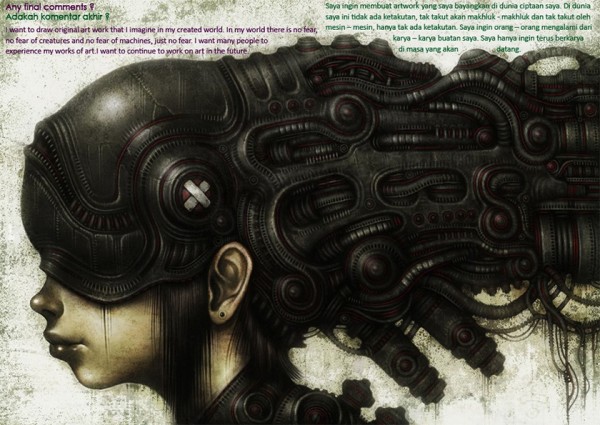 DZ Magz's Website and Facebook page
www.dzmagz.co.vu 


DZ E-Magazine Indonesian Graphic Art Community (facebook)