shichigoro-shingo drew a illustration for the Japanese New Year greeting card in 2017.
New Year is the year of the Rooster in Japan (Chinese astrology), so it's the chick robot.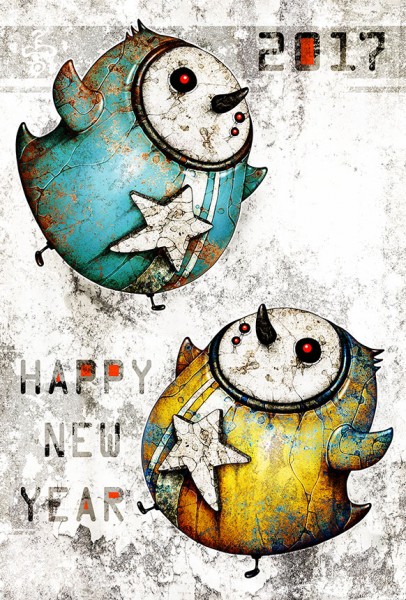 You can download a high resolution JPG file for free from link below. (Size: 148mm×100mm)
This file is free for personal use only.
tori-2017 (shichigoro-shingo)