shichigoro-shingo is participating in the "MONSTER Exhibition 2013″ which will be held at Shibuya HIkarie 8F – Creative Space 8/ – 01/COURT from Friday, February 22 to Wednesday, February 27.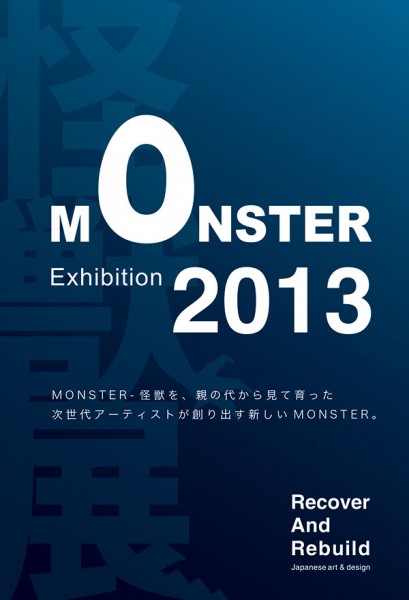 The MONSTER Exhibition is a charity exhibition which encourages the hearts of people and the city injured by the Great East Japan Earthquake, by arts and designs.
The organizer is Recover and Rebuild Japanese art & design which is run by art directors and curators who gathered as volunteers in New York and Japan.
30 pieces of artworks which are videos, paintings, sculptures and so on of artists under the theme of Monster that was selected from 260 pieces of entries, will be exhibited.
Informations about Entry Artists
EntryArtist (Recover and Rebuild)

MONSTER Exhibition 2013 - 1st Great East Japan Earthquake Charity Exhibition
shichigoro-shingo will exhibit a artwork "yotsuba" that drew for this exhibition.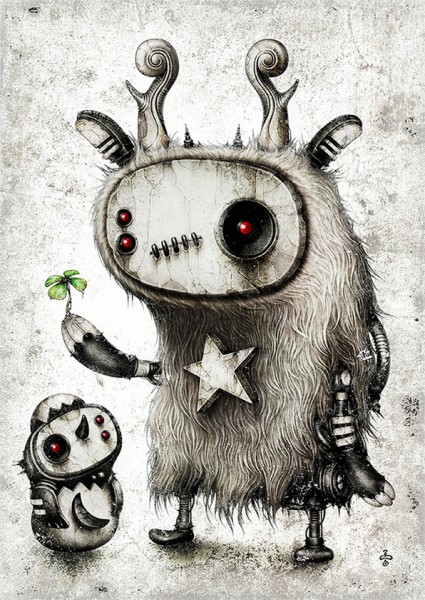 Please drop in if you are in the area! :D:D:D