shichigoro-shingo is participating in the 2999 project by King Deluxe Records based in Canada.
This project is a collaborative project between musicians and illustrators, and a illustrator draw a picture based on a piece of music that is composed by a musician, under the theme of 2999.
Drew a illustration for a piece of music "WE'RE JUST TAKING IT BACK" by Terminal 11 who is a solo unit by Mike Castaneda based in USA.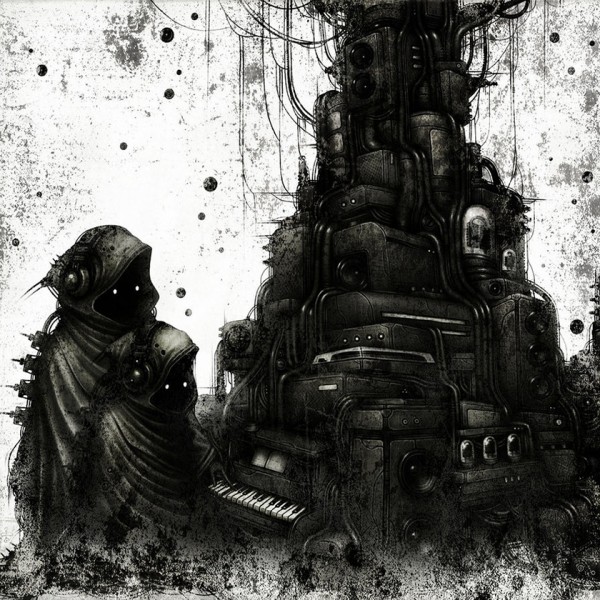 You can download a free this illustration and music. Please download it, because Terminal 11's music is also very cool! :D
We're Just Taking It Back (King Deluxe)

Facebook page of Terminal 11.
Terminal 11 (facebook)

The 2999 Project. You can download other works too.
The 2999 Project (King Deluxe)

Website of King Deluxe.
kingdeluxe.ca