shichigoro-shingo will participate in the 3rd CREATOR EXPO TOKYO which will be held at Tokyo Big Site (the Tokyo International Exhibition Center) in Wednesday, July 2 through Friday, July 4.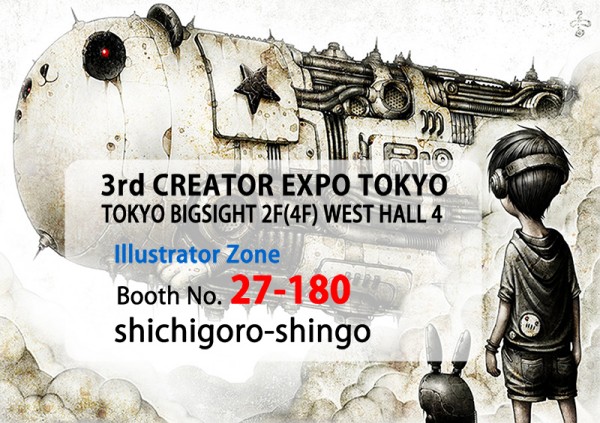 CREATOR EXPO TOKYO is an exhibition which various creators get a chance to be negotiating in bussiness with various companies.
I'm going to exhibit illustration boards, T-shirts, leggings and portfolio.
The business negotiations not to mention (However, I can't speak English.) but I'm glad with just by many people coming to see my works.
If you have time, please drop in at my booth.
Please go up the escalator and enter the gate of the left. Go straight the aisle in the hall and you will see the booth of shichigoro-shingo on the right hand side of the aisle.
shichigoro-shingo's booth no. "27-180″.