It's the my cast for the KEEP A BREAST "TOKYO LOVE SHOW".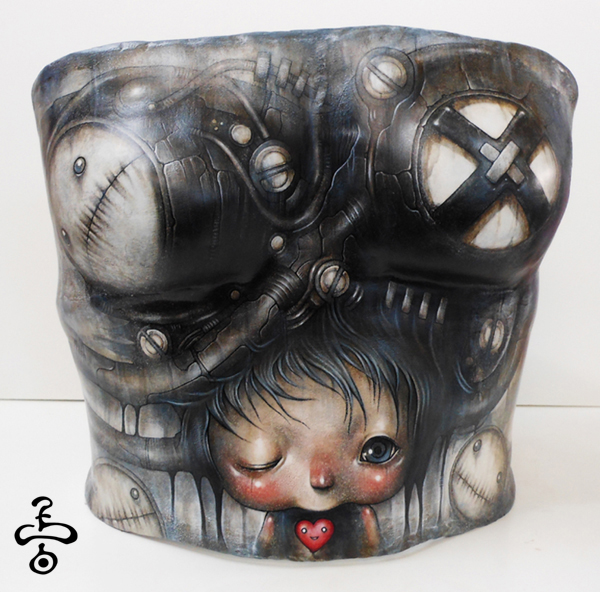 The Birdy on the side.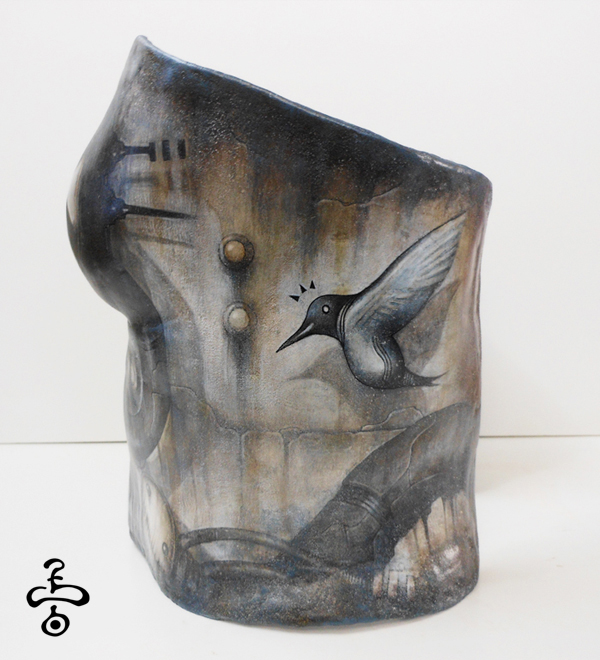 The Beary(?) on the back.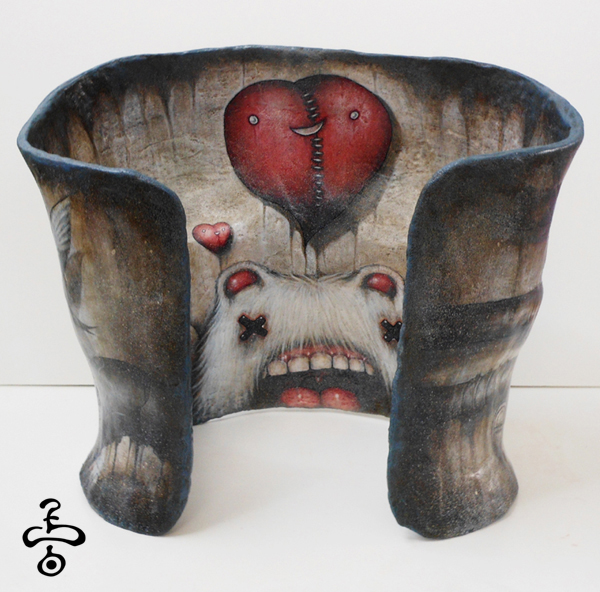 I've used acrylic paints after a long time. But I'm usually painting with the digital tools so I couldn't readily get used.
The photos of the cast about 100 with the biography of artists are published and are sold on the website of the TOKYO LOVE SHOW.
Every one of works is cool and wonderful.  :D
Even if you can't coming the Omotesando during the exhibition, please see photos on the site.
KEEP A BREAST – TOKYO LOVE SHOW

P.S. These are already finished publishing and selling.
The Keep A Breast Foundation