shichigoro-shingo's artworks are published in "WalkingBlind vol.1 no.2″.
WalkingBlind is art and literature online magazine issued by NevaehVision in USA.
Moreover, I'm glad my work is appeared in the cover.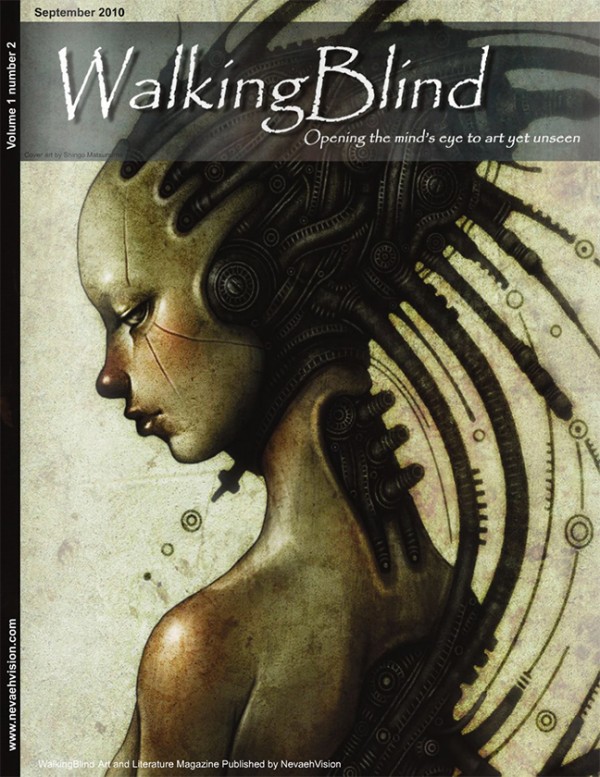 They are appeared from page 27 to page 30. It's a nice design.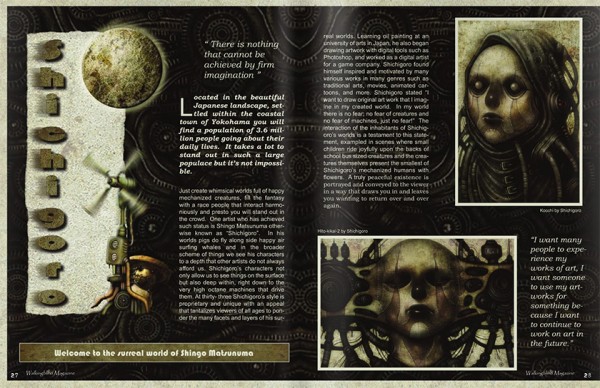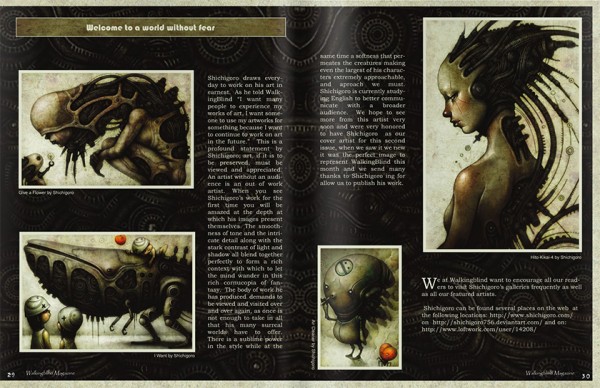 And great artworks of many artists are published.
This issue embedded following.
Website of NevaehVision. You can view other issues too.
www.nevaehvision.com

P.S.
This website has now closed. But, You can view other issues from following link.
issuu.com/walkingblind